Title Insurance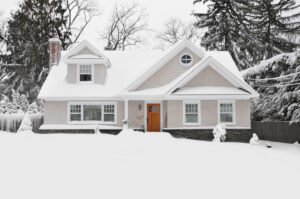 Title Insurance is a reimbursement policy that protects against loss arising from undetected or undisclosed defects that existed prior to the issue date of your policy, up to the amount of the policy. In New Hampshire, it is defined under RSA 416-A:2 as "insuring, guaranteeing, or indemnifying owners of real property or others interested therein against loss or damage suffered by reason of liens, encumbrances upon, defects in, or the unmarketability of the title to said property."  Title insurance in Massachusetts is governed by M.G.L. ch. 175.
Unlike other property and casualty lines of business (auto, home, boat, etc.), title insurance insures against what has occurred in the past, not what might happen in the future.  The premium is paid only once, usually at the time a property is purchased for an owner's policy and, for a lender, at the time of the financing or refinancing of a mortgage.  Title insurance companies have their agents conduct a title search.  The title search will disclose any defects, liens or encumbrances affecting the title to the real estate.  If there are such matters affecting the title that make the title unmarketable or that cannot be resolved or paid off at or before closing, it is possible you will not be issued a title policy until the issue is corrected.  Once matters are resolved to the satisfaction of the agent a title insurance policy is issued after closing. 
The title insurance company insures that the title to the real estate is subject to only those matters as stated in the policy.  A title insurance policy indemnifies the owner or lender against losses suffered if the title contains matters other than is shown in the policy such as a matter that creates a cloud or defect affecting the title.  If the owner or lender is sued in regard to a cloud or defect affecting the title which has not been otherwise excluded or accepted, the policy provides defense costs by an attorney selected by the Company to defend the owner or lender.  Borrowers are generally required to purchase a lender's title insurance policy when they borrow money from a lender.  This policy protects only the lender up to the amount of the mortgage and does not protect the borrower. 
It is important to note that buyers are not required to obtain a title insurance policy to protect their own interest, which is referred to as an owner's policy, although it is highly recommended that they do so. If you are purchasing property, then ask your closing attorney to provide you with an owner's title insurance commitment.  A title insurance commitment is issued before the closing and will identify all liens on the property that must be paid at closing, matters that must be resolved before closing as well as those matters that will affect your property after you close.  You can then review the information provided in the commitment with your attorney before you close so that you will understand those matters which affect your property. 
The attorneys at Smith-Weiss Shepard Kanakis & Spony, P.C. are agents for multiple title insurance companies and can issue both owner's and lender's policies.  If you have questions about title commitments, title insurance and the available coverages, please contact us. 
Title Opinion Letters and Title Reports
When someone has a question or concern about the title to property they own, may have inherited or that they are thinking of buying at foreclosure, they may ask an attorney to conduct a title search and provide a title opinion letter.  The attorney will do a title search which will involve a review of records at the registry of deeds and registry of probate for a period of at least the past thirty five years.  The attorney will then issue an opinion letter stating whether or not the title is marketable, those matters which affect the title such as liens, restrictive covenants and easements as well as the current ownership of the property.  
A title report involves a limited search of the title and does not provide an opinion on whether or not a title is marketable.  Typically a title report involves a search for a limited number of years or for the period a current owner has had the property.  Someone may ask for a title report if they need information on outstanding claims against a particular property either for lending purposes or if they are considering buying at foreclosure.
Both the title opinion and title report will provide important information about the property.  However to determine which is right for your situation, call the attorneys at Smith-Weiss Shepard Kanakis & Spony, P.C. for more information.