Landlord Representation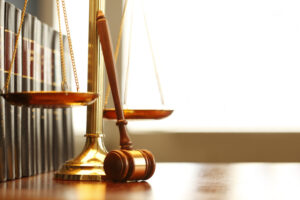 The landlord-tenant relationship can be adversarial at times, especially if there is a disagreement about rent, repairs or conduct of the parties.  Whether you are a longtime landlord, just purchasing your first multi-unit building or simply renting out your former residence, our landlord-tenant team can help resolve and prevent leasing and tenant issues. 
In rental real estate, both tenants and landlords have responsibilities based upon both the law and the agreed upon terms of the lease.  In New Hampshire, landlords and tenants must adhere to NH RSA 540 and NH RSA 540-A laws and in Massachusetts, MGL. c. 186 generally applies.  Proper procedure and strict compliance with the law is imperative in landlord-tenant situations.  Take, for example, the situation when a tenant has not been paying rent.  Even though a landlord is owed rent, if the proper demand for rent and eviction paperwork is prepared and served incorrectly, the tenant will not be ordered to vacate the property.  Our attorneys are experienced in all aspects of the judicial process in commercial and residential landlord-tenant matters and can assist you with these situations. 
Landlord and tenant issues typically arise when one of the parties fails to observe their obligations as stipulated in the lease agreement.  Other situations that can cause problems could be common area maintenance disagreements, disregard of rules for the consideration of all inhabitants, sub-let of the property, rental payment arrearages or harassment of other tenants.  
Smith-Weiss Shepard Kanakis & Spony, P.C. can help to minimize your exposure to the judicial process by preparing the appropriate lease(s).  New Hampshire RSA 540:1 provides that "[e]very tenancy or occupancy shall be deemed to be at will, and the rent payable upon demand, unless a different contract is shown."  Similarly in Massachusetts, absent a different agreement to the contrary, tenancy is at will with rent payable daily, weekly or monthly.  MGL. c. 186, sec. 17. 
Both residential and commercial landlords benefit from our teams years of experience in drafting leases.  A well written lease which applies state law can help reduce landlord and tenant disputes, it will not always prevent them.  While our team attempts a practical approach to resolving these kinds of issues, we are fully able to litigate the issue in court if necessary.  When a situation arises that breaches the lawful provisions of a lease, or your rights, we can help.