Criminal Law
Felonies and Misdemeanors by Class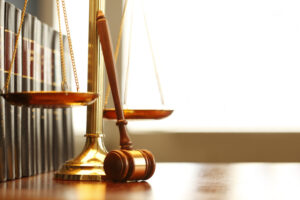 In New Hampshire, felonies and misdemeanors are split into classes A and B.  In Massachusetts, however, crimes are not categorized into different classes, but instead are determined by their sentence alone.
New Hampshire has three different types of unlawful conduct: a felony, a misdemeanor, and a violation.  Felonies, other than murder, are broken into two classes, A and B. Class A felonies are more serious and are designated based on the statute.  Class A felonies include causing the death of a person while driving under the influence of drugs or alcohol, kidnapping, first degree assault, theft over $1,500.00, and theft of a firearm or theft when armed with a deadly weapon.  Class B felonies include negligent homicide, second degree assault, felonious use of a firearm, possession with intent to sell a controlled drug, and theft of more than $1,000.00 but less than $1,500.  Class A felonies are punishable with a penalty, exclusive of fine, of imprisonment in excess of seven years.  Class B felonies carry a penalty, exclusive of fine, of imprisonment in excess of one year but not in excess of seven years.  Felony fines may not exceed $4,000.00, not inclusive of any applicable restitution.
Sentencing of felonies in New Hampshire are determined by statute and ordered by the Court.  They provide a maximum prison sentence and optional fine for each class, as well as a minimum sentence for some felonies from which the court cannot deviate.  NH RSA 651:6 also provides for an extended term of imprisonment if certain facts are proven beyond a reasonable doubt.  Since in New Hampshire judges are given discretion when issuing the sentence for the defendant, it is important to have counsel to advocate on your behalf regarding factors that could shorten or eliminate jail time or fines.
Misdemeanors in New Hampshire cannot exceed one year of jail time, by definition, or a maximum fine of $2,000.00.  Similar to felonies, they are divided into two classes: A and B.  Class A misdemeanors are more serious, and include aggravated DWI, violation of a stalking order, or criminal mischief.  Class B misdemeanors are less serious crimes and are not subject to jail time.  First offense driving while intoxicated (DWI) is an example of a class B Misdemeanor.  They often do not involve violence or a threat of violence, and the fine cannot exceed $1,200.00.  
In Massachusetts, you can be sentenced to serve time either to state prison or in the county house of correction.  Felonies are simply defined as those crimes that carry statutory sentences of state prison time.  However, if a felony is prosecuted in District Court, then the maximum sentence a judge can impose is two and a half years in the House of Corrections.   Similar to New Hampshire they may also result in life sentences, however Massachusetts does not have the death penalty.   In Massachusetts, a misdemeanor is any criminal offense that does not carry the potential for state prison time. The maximum sentence for a misdemeanor is two and a half years in the House of Corrections. 
Habitual Offender Laws
Habitual Offender laws are adopted by some states.  In simple terms, an habitual offender law looks back at a person's crimes over a certain time period, usually five years, and will determine if a conviction qualifies as such to "certify" them as a habitual offender.  In New Hampshire, RSA 259:39 governs the Habitual Offender law and lists twenty two different offenses that are considered "major."  For example, one is driving while intoxicated.  As such, if someone is convicted of a DWI three times within a period of five years, they will be certified as a habitual offender by the New Hampshire Department of Safety.  Further, there are also combinations of offenses, both major and minor, that if convicted multiple times in a period of five years, certifies you as a habitual offender.  Once certified, you can serve up to five years in jail if you are caught driving.
Massachusetts has also adopted an Habitual Offender law pursuant to MGL ch. 279, section 25.  The statute also lists specific crimes within the "Punishment of Habitual Criminals" statute and provides that "[w]hoever is convicted of a felony and has been previously twice convicted and sentenced to state prison or state correctional facility or a federal corrections facility for a term not less than 3 years by the commonwealth" is deemed habitual.  Therefore, they will certify someone as habitual if they commit one of the listed crimes three times in a period of three years.  
The attorneys at Smith-Weiss Shepard Kanakis & Spony, P.C. have experience defending both felonies and misdemeanors and will zealously advocate and guide you through either charge.
Abuse and Neglect Cases
In New Hampshire, abuse and neglect cases are governed by RSA 169-C.  The Department of Children, Youth and Families (DCYF), will assign a caseworker who will meet and interview family members.  The case worker will inquire into any present dangers in the home and how to reduce and correct them by identifying resources that are available to the family.  Once the assessment is completed the office can: 1) close the assessment without further action if it decides the report does not have merit to move forward, 2) close the assessment with referrals to community services if that is deemed the best solution, 3) open a non-court case, or 4) file a petition of abuse or neglect in court.
Once you have been involved with DCYF, it is crucial to obtain the advice of independent counsel to represent you in your matter.  The attorneys at Smith-Weiss Shepard Kanakis & Spony, P.C. are well versed in the law surrounding abuse and neglect cases and will effectively counsel you as to the best approach in defending these kinds of allegations.
Once a petition has been filed alleging abuse or neglect, a summons and notice of the petition is served upon the parent or person the complaint is against to notify them that they need to appear for a preliminary hearing.  The Court will also appoint a Court Appointed Special Advocate (CASA) or a Guardian ad Litem (GAL) who speaks with the child and advocates for the child's best interest.
At the preliminary hearing, it is DCYF's burden to show that it is more likely than not that the child has been abused or neglected.  If it succeeds, the Court will then set a date for an adjudicatory hearing.  In all cases, the adjudicatory hearing shall be held and completed and written findings issued within 60 days from the date that the petition was filed with the Court.
At the adjudicatory hearing, DCYF presents witnesses and evidence necessary to support a finding of abuse or neglect by the judge.  You are also afforded the right to present evidence and witnesses on your own behalf to challenge the allegation of abuse or neglect.  It is wise to obtain the advice and assistance of counsel in these kinds of hearings and if you choose not to retain your own counsel, the court may appoint counsel for you.  Reports, evaluations, and other records are admissible during adjudicatory hearings and may be presented as evidence to support or deny any allegation of abuse or neglect.  
If the Court finds that the facts presented at the adjudicatory hearing are sufficient to show abuse and/or neglect, it will hold a further hearing on final disposition (known as the Dispositional Hearing) within thirty days after a finding of abuse or neglect.  At this hearing the court will issue orders that will include each of the conditions the parent(s) or guardians must meet before the child can be returned home.  The order will also include a specific plan with the services that will be provided to the child and family by DCYF.  Once the Order has been given, periodic review hearings will be held every three months to review the progress with the orders that were given.  If, after twelve months, the conditions that led to the finding of abuse or neglect have not been rectified, DCYF will ask for permission from the court to move forward with a petition for termination of parental rights.
Whether you are at the beginning stages with a complaint filed against you, want to make a complaint, or are facing termination of parental rights, the experienced attorneys at Smith-Weiss Shepard Kanakis & Spony, P.C. can guide you through the process to best prepare you for your hearings.