Settlement Statements and Closing Disclosures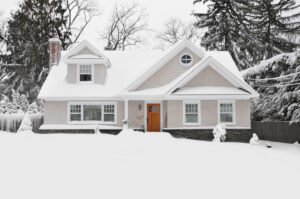 Both settlement statements, including HUD-1 settlement statements, and closing disclosures are a statements prepared by the closing attorney or title company giving a complete breakdown of costs involved in a real estate transaction. While closing disclosures provide information about a borrower's loan, settlement statements do not include loan information.
Settlement statements are used for commercial transactions and cash closings.  These simply provide a breakdown of the costs including prorations of real estate taxes, condominium fees, payoffs of mortgages, commissions due to real estate agents, transfer taxes and recording fees.  Loan terms in commercial transactions are disclosed in the bank's commitment letters and in the loan documents. 
With residential mortgage lending, there are two main types of settlement statements. The first are closing disclosures and the second are HUD-1 settlement statements. Prior to 2015 all residential closings used a HUD-1 form or HUD settlement statement.  However now only reverse mortgages use the HUD-1 settlement statement.
A reverse mortgage is a loan available to homeowners, 62 years or older, that allows them to convert part of the equity in their homes into cash. That way, they may access the value of their homes that is unencumbered in order to get a loan. In addition, these loans typically do not require monthly payments.
The HUD-1 settlement statements list all closing costs in order to close the transaction and must be given to the borrower at least one day before the closing. Part of the HUD-1 includes a borrower's list which contains charges related to the mortgage such as a loan origination fee, discount points, payment for a credit report, and fees for the appraisal and flood certification. It also may include any prepaid interest charges, homeowner's insurance fees, property taxes, owner's and lender's title insurance, and the closing agent's fees.
The closing disclosure is a type of settlement statement that was created and is regulated for the mortgage lending market. The closing disclosure is provided by the lender, closing attorney or title company to a borrower about three days before the closing on real estate. It outlines the final version of the loan terms and costs. Items in the closing disclosure include clauses like:
The loan terms including interest rates, the loan amount, and projected monthly payments.
A breakdown of your estimated mortgage payments including the principal and interest, as well as mortgage insurance and an escrow payment.
The amount a borrower will need to bring to closing.
Disclosures regarding escrow accounts and if the lender will collect and distribute property taxes and insurance, total payments and finance charges, as well as appraisals, and lack of payment.
A confirming receipt on the final page indicating the borrower in fact received the loan.
Most buyers and sellers review the settlement statement or the closing disclosure form with a real estate agent, attorney, or settlement agent because it is important that the terms and costs are correct including spelling of the parties' names, loan types, amounts to close the transaction, the loan term and amount, and estimated costs for closing, payments, and insurance.  If you are obtaining either a reverse mortgage, buying or selling real estate the attorneys at Smith-Weiss Shepard Kanakis & Spony, P.C. can assist you in reviewing these documents to ensure your financial interests are protected. 
Loan Documents
If you are considering lending money to a friend or family member or if you are selling your business and would like to finance the sale, we can help you by drafting the necessary note, mortgage and other loan documents to complete the transaction.  If you are a first time home buyer or are purchasing or refinancing commercial property and would like help in understanding your loan documents or, in the case of a commercial transaction, you would like help in negotiating the terms of your loan, the attorneys at Smith-Weiss Shepard Kanakis & Spony, P.C. can assist you.