General Business
Business Entity Formation & Governance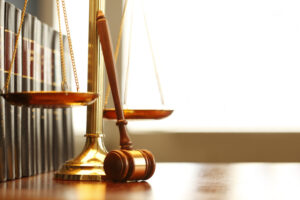 Smith-Weiss Shepard Kanakis & Spony, P.C. provides comprehensive representation for companies throughout New Hampshire and Massachusetts.  Our team works with businesses in a variety of industries and we understand the substantial investment that owners make when starting their company.  Whether you are an entrepreneur, small business, startup company, or are currently operating a business or looking to do a merger or acquisition, our firm can be a valuable resource.  Planning and protecting your business and personal assets, and setting up your company is easy with us.
Our legal team works with businesses to create limited liability companies and/or corporations.  We prepare agreements for smooth operation and reduction in disputes among owners.  These documents include operating agreements, partnership & shareholder agreements, buy-sell agreements, rules and bylaws.  We offer registered agent services can assist in securing of employer tax ID numbers.  Other important documents that may be included and negotiated in these transactions may include non-compete and confidentiality contracts, and employment agreements.
The legal team at Smith-Weiss Shepard Kanakis & Spony, P.C. works with businesses to create agreements for smooth operation and reduction in disputes among its own owners, employees, as well as those from companies being merged or acquired.  Our attorneys are experienced in performing the due diligence required in both drafting and negotiating deals that will best benefit our clients.
We have decades of experience advising and representing individuals and businesses in a wide variety of civil litigation matters.  Our attorneys have worked with a range of business types including cooperatives, banks, small businesses, corporations and limited liability companies.  While agreements go a long way to reduce conflicts and disputes, there are situations which may require litigation.  If this is the case, our legal team is prepared to aggressively protect your interests and the interests of your business.  We can help you resolve business disputes through negotiation, mediation, or trial in state or federal court, if necessary. 
We understand that litigation can put at risk everything our clients work so hard to achieve and impact a business' ability to meet its objectives.  Our mission is to help our clients resolve their business disputes through the most profitable means available.  We will assess the potential risks, costs, and benefits of litigation and counsel the most effective course for our clients.  Whether you are involved in business litigation, require advice, or need legal guidance through a business transaction, the attorneys at Smith-Weiss Shepard Kanakis & Spony, P.C. can help.