Workers Compensation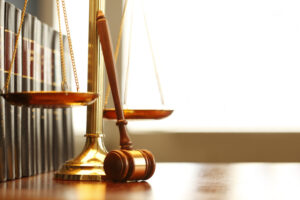 When an employee gets injured at work, he/she may be entitled to compensation from their employer, or more likely their employer's insurance, for their injuries and lost wages.  This is known as worker's compensation.  
Massachusetts case law defines worker's compensation as "the exclusive remedy against employers and co-employees who commit tortious acts within the course of their employment and in furtherance of the employer's interest."  Fredette v. Simpson, 440 Mass. 263, 266 (2003).  It is important to note that when an injured employee accepts worker's compensation they are then precluded from bringing a tortious lawsuit against the employer.  Litigation may become necessary in workmen's compensation cases because even if an injury occurred at work, other standards may need to be met and shown in order to be paid.  Each state has their own statutes and definitions as to who will apply for worker's compensation and how it will be calculated.  Litigation of worker's compensation usually involves the cases in which an employee may apply for worker's compensation however the employer refuses to pay or believes the statute does not entitle them to compensation under the state statute.
In New Hampshire, RSA § 281-A prescribes who may qualify for worker's compensation and under what circumstances.  For example, subsection A:2 defines who may be considered an employee or domestic employee.  Different interpretations of these definitions and other sections of the statute are what create litigation over what the statute means and how it should be viewed by both parties.  Massachusetts also has a statute that covers workers compensation containing definitions and case law to guide the interpretations of their statute.  M.G.L.A. 152 § 1.
Assuming the injured is considered an employee pursuant the state's statute, the main factors to consider in a worker's compensation claim are: if the injury happened during the course of their work shift and it was while the employee was acting for the benefit of their employer.  As seen in Fredette, Massachusetts has established numerous cases in deciding what may be considered to fall within either prong be for coverage purposes.  For example, "[a]n objective test is used to assess whether the co-employee acted in the course of employment or at least in part for a job-related purpose" and a broad "scope of employment" is used to determine if the injury was in the course of employment.  Fredette, 440 Mass. At 266.
In New Hampshire, these prongs are expanded and the second prong, split into two more.  The injured employee must show:
That the injury arose out of employment by demonstrating that it resulted from a risk created by the employment; and
That the injury arose in the course of employment by demonstrating that (A) it occurred within the boundaries of time and space created by the terms of employment; and (B) it occurred in the performance of an activity related to employment, which may include a personal activity if reasonably expected and not forbidden, or an activity of mutual benefit to employer and employee. Harrington v. Brooks Drugs, Inc., 148 N.H. 101, 105 (2002).
Litigation of these issues often involves testimonials from coworkers and witnesses to the injury, as well as medical records detailing the cost of the injury.  An injured may be entitled to a certain sum of money depending on a permanent versus non-permanent injury.  Because the award may depend on what kind of injury an employee has, medical records and any other evidence of the accident are crucial in any litigation or hearing.  
If you have been hurt on the job, workers' compensation benefits are available to cover your medical bills and help you replace your lost wages while you are unable to work.  Workers' compensation benefits also include permanent impairment benefits if applicable and vocational services or a vocational specialist if necessary.  The attorneys at Smith-Weiss Shepard Kanakis & Spony, P.C. can help you navigate through the complex process of a workers compensation case and ensure you receive the maximum benefit for your injury.