Prenuptial and Postnuptial Agreements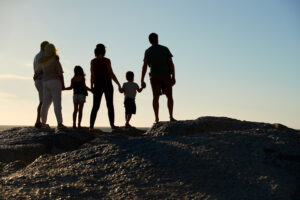 In New Hampshire and Massachusetts, any debts or assets that are owned by you and/or your spouse, regardless of whose name the title to the property is held, is considered property subject to distribution in a divorce.  This property includes all property acquired during the marriage as well as property owned by your spouse prior to your marriage, absent a prenuptial agreement.  Similarly, absent a prenuptial agreement and upon death of a party, property would pass pursuant to the applicable state laws absent appropriate estate planning in place.  Even in situations where there is appropriate estate planning, a surviving spouse could elect to take his or her spousal elective share of the estate. 
A prenuptial agreement (also called an antenuptial agreement) is an important document in the event of divorce or estate planning when dividing marital assets.  A prenuptial agreement is a contract that is signed prior to the marriage of two people that designates all or certain assets of each spouse as their own, compared to marital property that would be split in the event of a divorce.  A postnuptial agreement is a similar agreement that is signed and agreed to by both parties, however it occurs after the parties are already married.  Often times, especially in subsequent marriages, individuals want to protect certain assets that they are bringing into the marriage, like a business or an inheritance, from the other spouse in the event the marriage ends in divorce or to simply provide for children born outside of the marriage for estate planning purposes.  
The foundation of a well-established prenuptial or postnuptial agreement should address issues that would arise in the event of a legal separation or divorce.  These contracts should also provide for what would happen to the personal property and real estate upon the death of one party.  Whether you come from a wealthy background or not, a prenuptial agreement is a good idea.
New Hampshire uses state laws to formulate the rules for prenuptial agreements and enforces postnuptial agreements through case law.  In Re Estate of Richard B. Wilber.  In Massachusetts, prenuptial and postnuptial agreements are also governed by state laws and case law.  It is important that the prenuptial or postnuptial agreement be drafted well so that it may not be invalidated.  Invalidated agreements result from:
The agreement was obtained through fraud.
One spouse signed the agreement under duress.
One spouse misrepresented or failed to disclose a material fact.
The agreement is unconscionable or severely unfair.
The facts and circumstances surrounding the agreement have changed so drastically since the agreement was signed, that it is unenforceable.
As for postnuptial agreements, in addition to those factors addressed above, courts will determine if the agreement is fair and reasonable after consideration of the all or part of the following:
The nature and substance of the objecting party's complaint.
The financial and property division provisions of the agreement as a whole.
The context in which the negotiations took place.
The complexity of the issues involved.
Whether or not legal counsel was involved.
The length of the marriage, station, amount and source of income, employability, estate, and the needs of each party and the opportunity of each for future acquisition of assets and income.
Prenuptial and postnuptial agreements are complex documents, so it is important to consult an attorney in drafting a these agreements.  The attorneys at Smith-Weiss Shepard Kanakis & Spony, P.C. can aid you in drafting an effective prenuptial, as well as postnuptial, agreement.