Modifications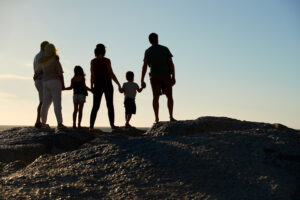 If you have an underlying court order, whether it is a Final Decree, Parenting Plan or Separation Agreement, and wish to make a change in the order, a modification might be appropriate.  There are distinct laws that pertain to the modification of alimony, child support or child custody / parenting plan and Smith-Weiss Shepard Kanakis & Spony, P.C. can help you in your pursuit of a modification.
Types of Legal Modifications 
Modification of alimony
A substantial change in employment, family circumstances, or other area of life could mean that you are either paying too much alimony or receiving too little spousal support.
In New Hampshire, alimony modification is governed by RSA 458:19-aa.  With a petition to the court and proper notice to the other party, a court may modify or terminate an alimony order.  If there is an existing alimony order, then any request to renew alimony must be made within five (5) years of the termination date.  Either party may move for modification of a current order.  When requesting for a modification, you must show that because of a change in circumstances, the current alimony order is unfair or unjust.  You must also show that the requested modification will not cause undue hardship on the other party if the modification is not agreed upon by both parties.  The court will then take into consideration each of the circumstances of both parties. 
In Massachusetts, M.G.L. c. 208 § 49 governs the modification of alimony and requires the moving party to file a petition or complaint requesting a change to a judgment.  If the modification is agreed upon, the parties can also file a joint petition.  Sometimes financial statements may be requested by the court, and there will be court filing fees. 
Modification of child support 
In New Hampshire, RSA 458-C:7 governs the modification of a child support order.  A child support order in New Hampshire may be reviewed and modified every three (3) years.  However, any request before this three-year period may also be considered with a showing of a change in circumstances.  Similar to alimony, this would be a financial change such as loss of job, or new source of income of either party.
In order to modify a child support in Massachusetts, a complaint for modification must be filed.  Unlike New Hampshire, this can be done at any time and the court will grant such request if a material and substantial change of circumstances has occurred to one of the parties and it is in the best interest of the child.  LaBrecque v. Parsons, 74 Mass. App. Ct. 766 (2009).  A substantial change of circumstances is often the loss of a job, health coverage, overpayment, or a change in the child's living arrangement.
Modification of child custody 
New Hampshire statute RSA 461-A:11 determines any modification of parent's rights of responsibilities.  It prescribes the specific situations when modification may be granted.  If the parties agree, the modification will almost always be granted by the court.  However, when the change is contested, modification may be granted when:
There is repeated, intentional, and unwarranted interference by a parent with the residential responsibilities of the other.
There is evidence that the child's present environment is detrimental to the child's health,
The residential responsibilities are substantially even and the court finds that the original plan is not working.
The child is deemed mature to make her own judgment.
The change is minimal and in the best interests of the child.
If the original plan was based on one parent's travel time between the locations, work schedule, or the young age of the child.
In Massachusetts, M.G.L. c. 215, § 6C empowers the Probate and Family Court to modify an earlier judgment as to the care and custody of minor children.  The standard for modification is that "the court finds that a material and substantial change in the circumstances of the parties has occurred and that a modification is necessary in the best interests of the children."  Temporary orders of modification modifying the custody judgment must include specific facts made by the court which clearly demonstrate the injury, or burden that would likely occur if modification is not granted.
As life situations change, our experienced family practice team can help you make changes to prior divorce agreements.