Condominium and Cooperative Representation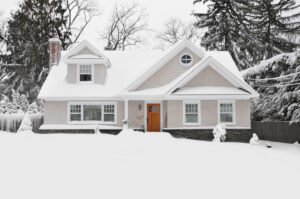 In simplest terms, condominiums and manufactured housing cooperatives are real property whereby the owners also have a vested interest in the common area(s).  With a condominium, these common areas incur expenses which are assessed against the owner of a unit as part of the monthly condominium fee.  For manufactured housing communities that are cooperatively owned, the Cooperative is governed by a Board of Directors which generally consist of owners who volunteer their time.  This Board of Directors is elected by the Members.  The Members are the owners of the manufactured housing units within the community.  The manufactured housing community is governed by a set of Bylaws and Community Rules.  The Cooperative owns the manufactured housing park (common areas) and the homes within the park are owned by resident members/tenants.  Unlike a cooperative, a manufactured housing development is a parcel of land under single ownership that contains manufactured homes.  The manufactured home is owned by the tenant who pays rent to the manufactured housing park owner. 
Condominiums are governed by the New Hampshire Condominium Act (RSA 356-B) and by the Massachusetts Condominium Statute (M.G.L. c. 183A).  Similarly, in New Hampshire, Manufactured Housing Parks and Cooperative Housing Parks are governed by RSA 205-A, RSA 540 and RSA 540-A while Cooperative Housing Corporations are governed by M.G.L. c. 157B in Massachusetts.
While Condominiums and Manufactured Housing Developments are distinctly different housing options, they do have similarities in terms of formation, rulemaking, and management.  The attorneys at Smith-Weiss Shepard Kanakis & Spony, P.C. have experience in all aspects of residential and commercial condominium and cooperative properties – including:
Drafting instruments such as a declaration and bylaws to create a community association
General counsel to Boards
Litigation services
Loan and financing guidance
Collection services of past due assessments and fees
Statutory sales
Evictions for all causes
On behalf of boards, we also initiate litigation against tenants or unit owners and third parties such as contractors.  Additionally, we defend boards when claims are brought against the Community Association.  We prepare, negotiate and review contracts, commercial leases and license agreements. 
A common issue that is prevalent in Community Associations is what to do if the unit owner is not paying rent or common expenses.  Whether you need assistance to collect unpaid assessments, eviction or statutory sale services, the attorneys at Smith-Weiss Shepard & Spony, P.C. can help.  Strict compliance of the relevant statutes are absolutely necessary to be successful in collection and/or eviction.  Any error or omission, even if inadvertent, can result in your case being dismissed.  The process of eviction and the resulting statutory sale to satisfy unpaid rent and protect the Community Associations from financial losses can seem daunting, but our experienced team can simplify the process.
Smith-Weiss Shepard & Spony, P.C. offers a full suite of legal services to Community Associations.  This is why as part of our general counsel representation, we frequently attend Board and cooperative meetings.  Advising Boards on the intricacies of unit owners' rights and responsibilities is of vital importance to Smith-Weiss Shepard & Spony, P.C. and we want to ensure our clients, and their managing agents, are well advised as issues arise.